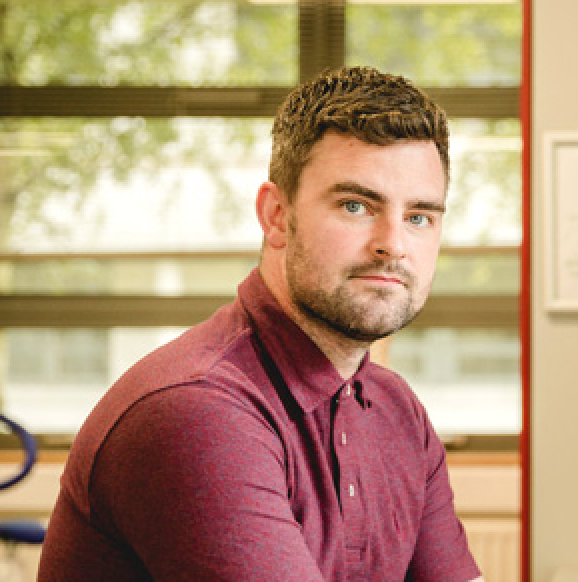 Rónán lectures at Letterkenny Institute of Technology and is also a member of the Sport Ireland Institute, Performance Nutrition team.  He currently works predominantly with Irish Sailing having previously worked across a range of national teams including Hockey, Rowing, Boxing, and Paralympics sports. Rónán was the Performance Nutritionist to Irish Olympic medalists Annalise Murphy (Sailing) and Gary and Paul O'Donovan (Rowing). He was also the lead Performance Nutritionist for Donegal GAA from 2015-2019.
Rónán is in the final months of a PhD in sleep and athlete recovery at Northumbria University. The research team is made up of academics from Northumbria University (Professor Jason Ellis), the Sport Ireland Institute (Dr. Sharon Madigan) and the University of Limerick (Dr. Giles Warrington).  The research focuses on nutrition, sleep and athlete recovery.  
Related publications
Doherty, R., Madigan, S.M., Nevill, A., Warrington, G. and Ellis, J.G. (2021) The sleep and recovery practices of athletes. Nutrients, 13(4), p.1330. Link: https://www.mdpi.com/2072-6643/13/4/1330
Doherty, R., Madigan, S., Warrington, G. and Ellis, J. (2019) Sleep and nutrition interactions: Implications for athletes. Nutrients, 11(4), p.822.
Link: https://www.ncbi.nlm.nih.gov/pmc/articles/PMC6520871/
Twitter: @theronandoherty
ResearchGate: https://www.researchgate.net/profile/Ronan-Doherty-3
Contact me at iandunican@sleep4performance.com.au 
You can also watch the video version of this podcast over at YouTube Sleep4Performance