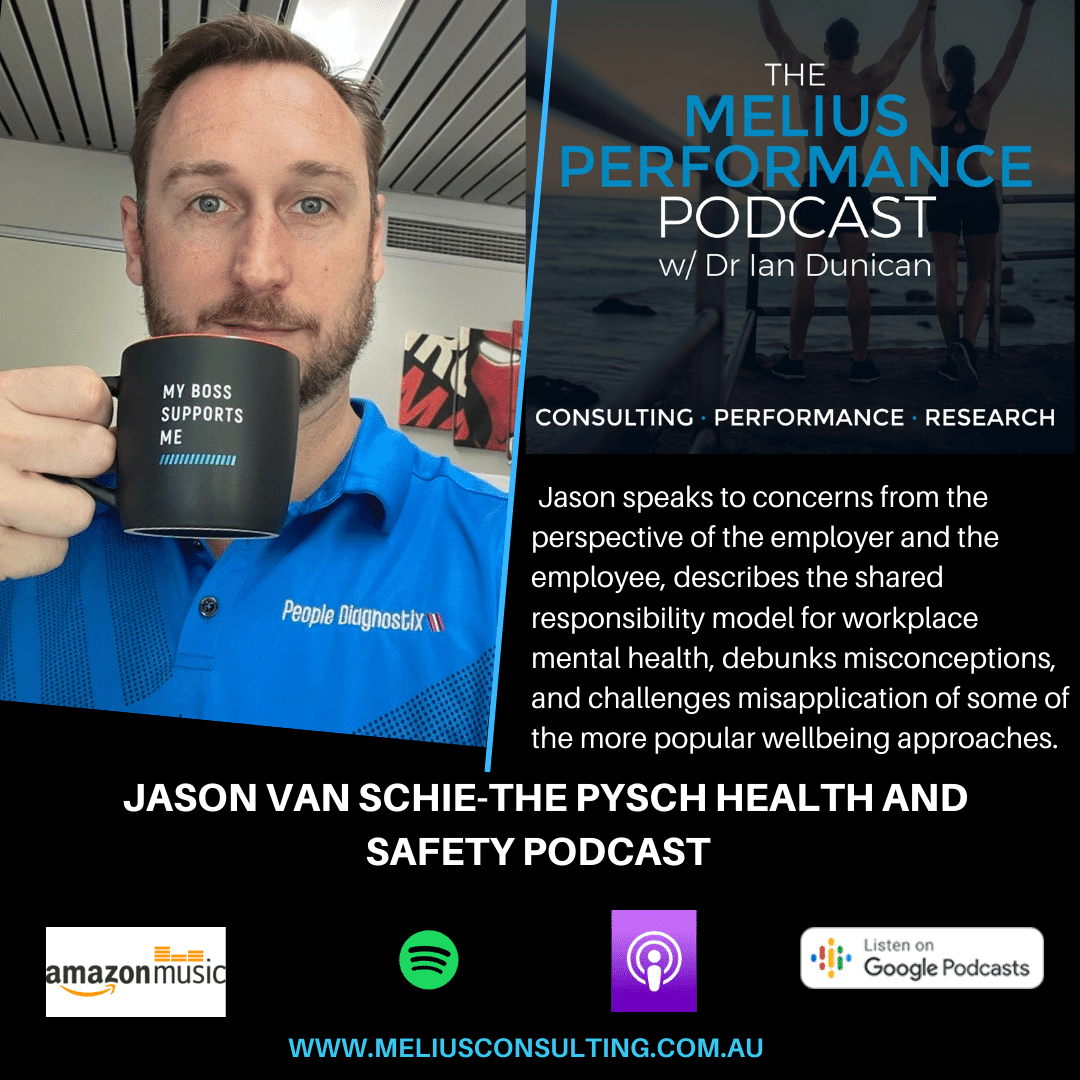 Jason van Schie is a registered psychologist (MApp Occupational Psychology) and managing Director of health technology business People Diagnostix.
Over the past decade, Jason has focused his attention on preventative health initiatives for the purpose of increasing wellbeing, productivity, safety, and academic outcomes. In recent years, he has turned to developing technological solutions with the intent to make psychological health, safety, and wellbeing accessible at scale and globally.
He is the lead developer of innovative psychological health/wellbeing products including FlourishDx (www.flourishdx.com), and Flourishing at School (www.flourishingatschool.com).
Jason is also the co-host of the Psych Health and Safety podcast - where the goal is to rapidly progress the capabilities of OHS professionals globally. Check out the podcast wherever you get your podcasts or at https://www.psychhealthandsafety.com/ 
Contact me at ian.dunican@meliusconsulting.com.au 
Instagram @sleep4perform or @meliusperform
Twitter @meliusperform
LinkedIn https://www.linkedin.com/company/melius-consulting-health-safety-improvement/
and at www.meliusconsulting.com.au